Give People and Business Owners the opportunity to be better off than they were before they met us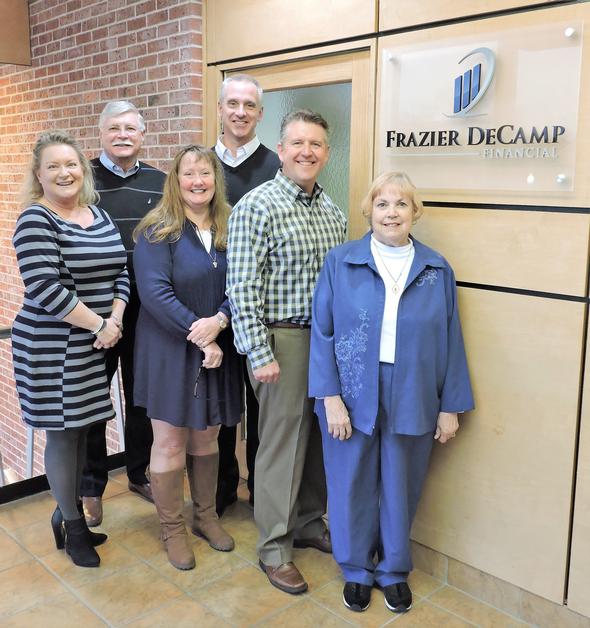 "GIVE PEOPLE AND BUSINESSES THE OPPORTUNITY TO BE BETTER OFF THAN THEY WERE BEFORE THEY MET US!"
You may find your days busy with work and your nights filled with personal or kids activities. It may be there are other things you feel more knowlegeable about. You would rather spend your time focussed on your business activities or focussed on your personal life. Frazier DeCamp Financial Services is here to allow you to focus on the things that are most important to you while we focus on your financial goals.
We are committed to maintaining the highest standards of integrity and professionalism in our relationship with you, our client. We endeavor to know and understand your financial situation and provide you with only the highest quality information, services, and products to help you reach your goals.
Expressing your wishes in advance could help loved ones feel more confident making medical or legal decisions.

A look at some of the challenges facing state pension funds and steps that might help improve the long-term outlook.

How current trends in the retail industry could affect consumers, workers, and the broader economy.

IRS rules allow a working spouse to contribute to an IRA for a spouse who earns little or no income.
Estimate the annual required distribution from your traditional IRA or former employer's retirement plan after you turn age 70½.

How much life insurance would you need to produce a sufficient income stream for your family?

This calculator can help you determine whether you should consider converting to a Roth IRA.

Estimate the future cost of an item based on today's prices and the rate of inflation you expect.